Can you guess this week's Mystery Photo?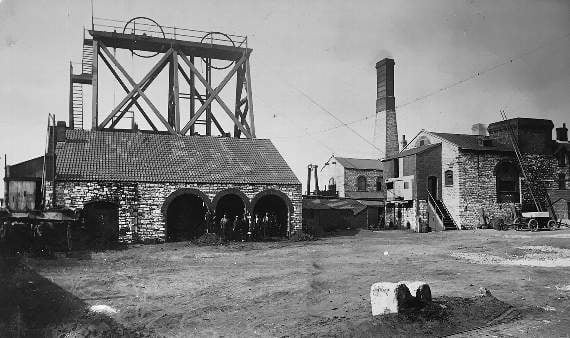 Can you guess this week's mystery photo?
Subscribe newsletter
Subscribe to our email and get updates right in your inbox.
We love sharing these old photographs with you, and this one is a brilliant one, courtesy of Radstock Museum. Last week you were all on good form, with lots of correct answers.
We were, of course, in Kilmersdon. Well done to: Paul Hancock, Winston Eyles, Jonathan Griffin, Dan Clark, Andrew Thayer, Neil Johnson, Elaine Bowen, Terry Reakes, Helen Barnes, Neil Gillard, Norma Attwood, Pam Dukes, Peggy and Terry Rusz, Claire Burton, Jeff Parsons, Angela Roberts, Ivor Davis, Martin Horler, Kam Keedon and Frankie Ford, who all guessed correctly!
Thank you to Helen Barnes, who got in touch to tell us this heart-warming story. She says: "Who would believe it? Another photo I recognise! And this time, it is the home of my mother. Last time, it was my father's home. What a coincidence!
"This week's mystery photo is taken in Church Street, Kilmersdon. My mother, Roma Beck, nee Johnson, grew up in the Barracks, the three story building at the back of the photo. If you look on the near left of the photo, you can see metal railings. Behind them is the old vicarage.
"My father, James Beck, was painting these railings, working as a young man for the Joliffe Estate, when he spotted a rosy-faced young lady, who, at that time, was a cleaner at the vicarage. My mother and father, Roma and James Beck, married in Kilmersdon Church a few years later in 1951, just opposite from where they first set eyes on one another."
Thanks to Terry Reakes and Martin Horler who took a photograph of the scene today (right). Martin says: "Very little has changed, just the horse and crank cart being replaced with cars. Visible in the foreground is the lych gate to the church designed by Sir Edwin Lychens to the memory of Lord Hylton. The large square building was the Methodist Chapel where reputably John Westley preached and in the distance, The Barracks."
So, back to this week – if you think you know the location of the photograph, supplied by Radstock Museum, and would like a mention next week, email: [email protected] journal.co.uk or via Facebook or Twitter @MNR Journal. You can even send us a photograph of how it looks today.
A very big thank you to Radstock Museum, who continue to support this feature in partnership with The Journal.
Don't forget the Museum's 'Memories over Elevenses' event, which is held on the first Friday of the month from 10.30 a.m. until 12 noon, where visitors can bring old photographs, objects and documents and share your stories and knowledge with the team.
Complementary tea, coffee and cakes are on offer – please bring along a friend, or come alone and make some new ones!
Comments
To leave a comment you need to create an account. |
All comments 0