Can you guess this week's Mystery Photo?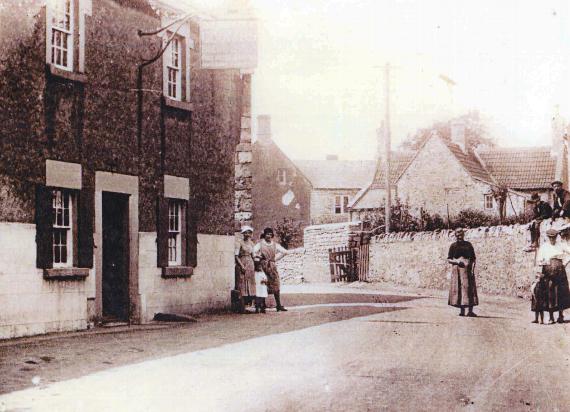 Can you guess the location of this week's Mystery Photograph?
Subscribe newsletter
Subscribe to our email and get updates right in your inbox.
We are still playing catch-up after our Christmas and New Year publications – a big thank you to Roz Wilkinson, who got in touch about the photograph at Tumblers Bottom, Kilmersdon – for a special reason . . .
She says: "I am a regular follower of your Mystery Photo column, but rarely manage to guess the right answer.
"Imagine my surprise, having somehow missed your 2nd January edition, to read that it had featured the 'rather tricky Tumblers Bottom in Kilmersdon,' which happens to be our house.
"The photo is one of a series of old postcards of the village, dating from the days when Tumblers Bottom was a rank of four small miners' cottages.
"We are lucky enough to have lived here since 1993, some years after it had been converted into a single home. We are told the house name comes not from any association with Jack and Jill, but more probably because a travelling fair with acrobats and tumblers used to visit the village, using the low-lying field next to the cottages."
Back to last week's photograph, with thanks to Dennis Sage from Timsbury, who brought us this photograph (right) of Tunley with the now demolished Star public house on the left.
Well done to: Paul Hancock, Christine Oatley, Martin Horler, Simon Chard, Sara Windsor, Barbara and Gordon Wadsworth, John Arnold and Nicola Arnold, who all guessed correctly.
Martin Horler tells us: "This week is no mystery to me,asIuseditinmytalk some years ago on Lost Pubs, the building on the left hand side of the photo is The Star Inn, which used to be at the top of Tunley Hill, but it was demolished to straighten the road. The landlord, I believe at the time of this photo, was a Mr Arnold."
Barbara and Gordon Wadsworth say: "The photo must have been taken before WWII, as the pub and other properties were demolished after the war to make way for road improvements and the building of much-needed Council housing.
This week's Mystery Photograph has been brought in by a reader, who will be re- vealed next week. If you think you know the location of the photograph above, top, and would like a mention next week, email: contact [email protected] or via Facebook or Twitter: @MNRJournal. You can even send us a photograph of how it looks today.
Radstock Museum, who have been supporting this feature, host 'Back In The Day' a Local History Group (formerly 'Memories over Elevenses'), which is held on the First Friday of every month at the Museum, 10.30 a.m. until 12 noon (restarting in February). Everyone is welcome; bring old photos, objects, stories and memories and join us for complimentary refreshments. Bring a friend or come and make some new ones!
Don't forget, if you have your own Mystery Photograph that you would like to test our readers with, you can email us or pop in to our office on Wednesdays, Thursdays or Fridays with your picture for us to scan and return. Thank you!
Comments
To leave a comment you need to create an account. |
All comments 0