B&NES Social Care reaches national top 20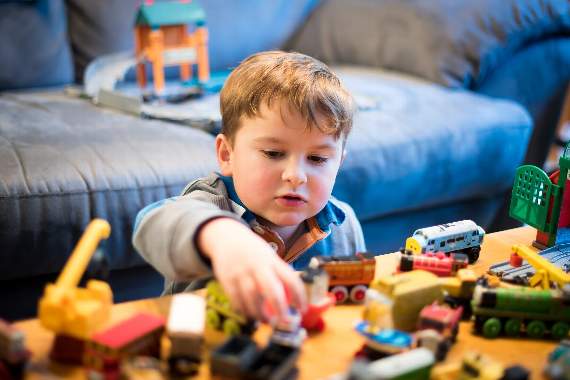 Subscribe newsletter
Subscribe to our email and get updates right in your inbox.
Bath and North East Somerset Council's Children's Social Care Services have been rated as 'Good' in their Ofsted inspection, with 'Outstanding' features – putting them in the top 20 nationally.
Local Adoption Services have also been judged as 'Outstanding', which is the first time a Council in the South West has been awarded an 'Outstanding' grading in any category under the current inspection framework.
The final report from the team of inspectors, who visited in April and May, gave the Council an overall rating of 'Good'. The review of the multi-agency arrangements to protect children through the Local Safeguarding Children Board, carried out alongside the inspection of Council services, also received a 'Good' rating.
As with all inspections, Ofsted have highlighted recommendations for making the service even better and indicated that services for care leavers and for children who need help and protection still 'require improvement to be good'.
Welcoming the judgment, Councillor Tim Warren (Conservative, Mendip), Leader of the Council, said: "This is a major achievement under the current Ofsted inspection framework, which is challenging for Local Authorities, but reflects the high standards that we would all aspire to for children and young people who need our help and support.
"It is great to see the praise for young people who have engaged through the 'In Care Councils' to make a real difference and actively influence services. The 'Outstanding' grading for Adoption services, recognises 'an exemplary understanding of children's needs to ensure they are expertly prepared to live securely with well-assessed and carefully matched adopters.' We welcome the feedback from inspectors on what we can do to improve further in some of our work and we are already working to tackle these areas."
The report highlights numerous strengths of the Service, praising the timely and proportionate response to raised concerns alongside outstanding, integrated commissioning arrangements and strong partnerships with other agencies, such as health services and the Police.
Councillor Michael Evans (Conservative, Midsomer Norton North), Cabinet Member for Children, at the time of the inspection said: "The inspectors have recognised that children benefit from good-quality services provided by the Council, which help them to remain with their families where possible. The inspectors also praised the "sensitive and thoughtful direct work by skilled social workers", as well as the tenacious creative and energetic response of Family Support Practitioners. They quote adopters as consistently describing "exceptional fantastic support by social workers and others".
Councillor Paul May (Conservative, Publow and Whitchurch), incoming Cabinet Member for Children and Young People, said: "I am due to take on this responsible role at a time we have heard Ofsted say the authority is good, which in comparison with other areas is an excellent starting point for me as the incoming Cabinet member. This is a positive for hard-working and caring staff which must be valued by them. We will all work together to maintain and improve standards wherever we can."
Reg Pengelly, the Independent Chair of the Local Safeguarding Children Board, added: "I am delighted with Ofsted's 'Good' rating from their review of the effectiveness of the LSCB. This reflects some fantastic work between local partners, including the Board's three active lay members, and the strong work we do to actively seek the views of children through the Senior In Care Council and Youth Forum.
"I am particularly pleased to see an acknowledgment that we have created a 'culture of openness, purposeful challenge and a well-driven and sustained focus on safeguarding performance' ensuring that 'outcomes for children continue to improve'. Whilst this report suggests that B&NES is a relatively safe place for children and families to live, with statutory agencies working well together, safeguarding is everyone's responsibility and we want the public and other professionals to report concerns whenever they think a child or vulnerable person needs some help. I will ensure the Board picks up the inspectors' three recommendations, to broaden the range of performance information we review; to add some additional areas of focus into our annual report; and to extend to a wider audience the ongoing work to raise awareness of child sexual exploitation."
Comments
To leave a comment you need to create an account. |
All comments 0