Creating without fear of failure
Sunday 13th February 2022 9:00 am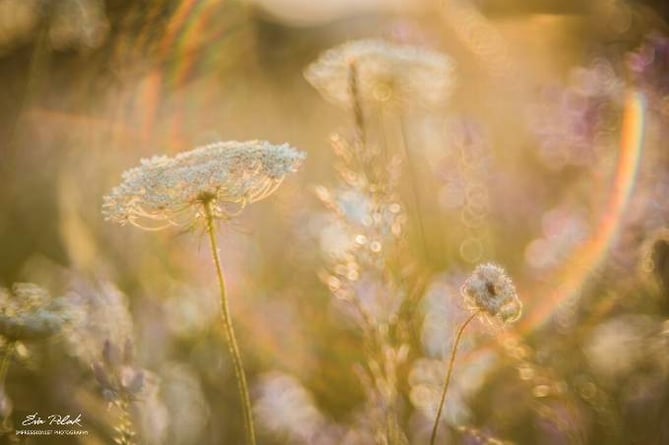 Subscribe newsletter
Subscribe to our email and get updates right in your inbox.
Eva Polak, impressionist photographer presenting her work from New Zealand, certainly struck a chord with Norton Radstock Photographic Society members who gathered around their Zoom screens again on Thursday evening.
She spoke eloquently, and with great passion, against a background stream of her own images that danced and floated across the screen, in a symphony of light, line and colour. Her images aptly proclaimed her philosophy, that loudly celebrates the power of the photographer's image to be far greater than that of words.
Quoting the Don Miguel Ruiz mantra that "everyone is an artist", Eva encouraged us to play with our cameras, and practise without fear of failure – to simply create for joy and to enjoy expressing and sharing our own unique visions and perceptions of the world around us. It was certainly powerful persuasion to slow down and unlock our own potential to create more personal responses, and to see beauty in the ordinary and the familiar.
Eva's images are created in camera using both macro and telephoto lenses on the beach, in her home and garden or surrounding countryside. She uses simple equipment, and little, if any, post processing, using the basic building blocks of light, line and colour. She showed us how a successful image depends not on the subject, but on the light, as we observe its diversity and experiment with its strength and direction. Many of her beautiful, ethereal images use lines to create mood and to evoke strong emotions – the strength of the vertical, the energy of the oblique, and the pure power of the colour.
She was a breath of fresh air, encouraging us to be kind to ourselves and follow our passion with patience and persistence, but most importantly to please ourselves and play more! The pen may well be mightier than the sword, but what about the power that can be unleashed by a camera? She certainly made me think, and from the responses of others, then and since, I know I am not alone in wanting to have a go. I will create a specific gallery on our website, and invite members who try to do as Eva does, to send their images to me for wider viewing and celebration.
Jill Toman will lead the evening this week, which we always look forward to, and shortly thereafter our annual awards dinner will take place at The Old Down Inn. Don't forget that the Radstock Museum now has an Exhibition that features the cameras and work of the late Mike Witcombe, long time NRPS Secretary. Not to be missed.
Comments
To leave a comment you need to create an account. |
All comments 0