Do you know where this week's Mystery Photo was taken?
We had a brilliant response to last week's Mystery Photograph, thank you to everyone who sent in their guesses. Many of you thought it could be the old Railway Yard by Waterloo Road in Radstock.
Wednesday 11th May 2022 7:30 am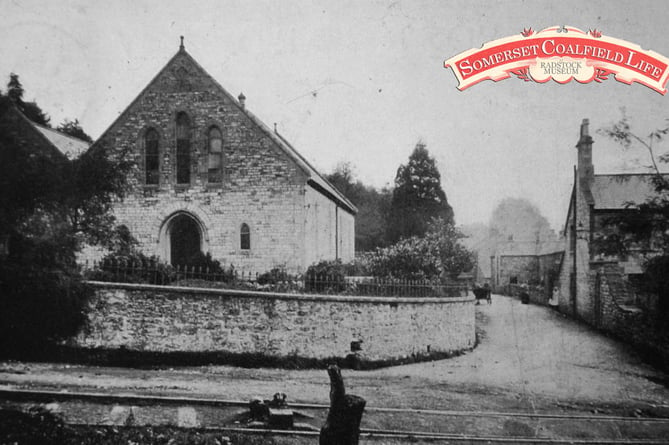 (Somerset Coalfield Life )
Subscribe newsletter
Subscribe to our email and get updates right in your inbox.
Thank you to the following readers' who all thought the photograph was taken by Waterloo Road: Paul Hancock, Janet Marsh, Alan and Norma Norris, Dave Curtis, Angela Roberts, Mr Swift, Graham Brown, Neil Gillard, Val Montecute, Les Box and Hannah Selway, Richard Edwards, Jonathan Griffin, Vince Gill, Ian Beeho, Valerie Rogers.
A special thanks to Roy Robinson who said: "It was taken in the goods yard, near the engine shed at Radstock.
"The engine is a 3F Fowler 0-6-0 "Jinty" built between 1924 and 1936. These engines were built for the "old" LMS company.
"Mostly used as shunters, at Radstock they fetched/delivered wagons from Writhlington, Norton Hill collieries and the Wagon Works, and the Co-op bakery.
"If there was a heavy train (mostly coal) which had to travel up over the Mendips, the "Jinty" was hitched to the rear and assisted pushing the train, this was known as "banking".
"On occasions, if the right driver was on, we, as young boys, would catch a ride on the banker up as far as Masbury and back to Radstock.
"I recognise both gentlemen in the photo, but cannot remember their names."
Thank you to David Shearn who had this to say: "The photo of the Railway Engine was taken from outside of Radstock Locomotive Shed (where the New Health Centre is being built).
"The Tank Engine is what was referred to as a "Jinty" and she and her sisters (!) were used to bank goods trains from Radstock to Masbury summit (by Rocky Mountain Garden Centre) and to shunt coal wagons and assemble trains at Norton Hill and Writhlington Colliers."
A huge thanks to Robert Kemp who told The Journal: "The man on the left hand side of the photo is my father, Frank Kemp, and the other gentleman is Horace Clark.
"I believe the houses in the background of the photo is of Waterloo Road, Radstock.
"At the time this photo was taken, Horace was most likely the train driver and my father was the fireman."
Can you tell us where we are in this week's Mystery Photograph? Do you know where this building in? Maybe you even know some of its history.
A huge thank you to Radstock Museum for their continued support of this feature, and to our readers for consistenly engaging and helping to fill in the gaps.
If you think you know where this week's photograph was taken, please email: [email protected] or call: 01761 258030 and leave a message.
Comments
To leave a comment you need to create an account. |
All comments 0