Mystery illness left family seeking answers
Tuesday 17th May 2016 2:17 pm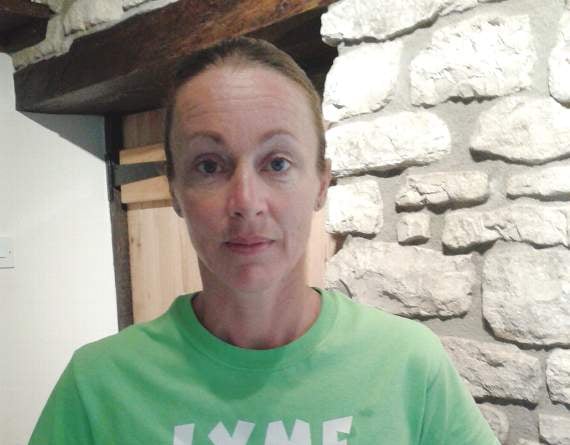 Maxine Barnard became severely ill from Lyme Disease, which was only found years later through testing.
Subscribe newsletter
Subscribe to our email and get updates right in your inbox.
A family based in both High Littleton and Midsomer Norton will be heading to the streets of Bath this Saturday to highlight the seriousness of Lyme Disease as part of Lyme Awareness Month.
The Barnard family have first hand experience of Lyme Disease after Maxine, who lives in High Littleton, was diagnosed. She said: "I was bitten by numerous ticks in 2005. A few weeks later, I had flu-like symptoms and went to my doctor, I was given a week's course of antibiotics and got better. Neither my GP or I considered connecting the illness to the tick bites.
"Eight years later, in 2013, I became very ill. I was struggling to breathe, walk or talk, had heart palpitations, chest pain, horrendous pressure headaches, blurred vision, balance problems, to name but a few symptoms. The next two years involved visits to A&E, a week-long emergency admission, outpatient appointments with respiratory consultants, cardiologists, immunologists and endocrinologists. Tests revealed very little and Lyme Disease wasn't mentioned.
"Eventually, a private dermatologist asked if I'd ever been tested for Lyme Disease, I hadn't, and so an NHS test was done. The results were considered by the NHS to be negative, even though the results showed some evidence of Borrelia (Lyme).
"In 2015, a private UK clinic dealing with Lyme patients made a clinical diagnosis of Lyme Disease. A subsequent private test also showed that I was positive for Babesia, another tick-borne infection. The NHS will no longer prescribe the antibiotics I need, and so I am now funding my own treatment, which is costing hundreds of pounds per month."
Lyme Disease is an infectious disease caused by bacteria carried by ticks and causes a wide variety of symptoms, often leading to misdiagnosis. If left untreated, it can be fatal, due to the complications it brings.
Maxine Barnard and her family will be in the Abbey Churchyard and main High Street of Bath city centre on Saturday, 21st May with other Lyme sufferers from 11 a.m. until 3 p.m. to try and raise awareness of of the dangers of ticks and the infections they carry, as well as the problems within the NHS in recognising, diagnosing and treating Lyme Disease and other tick-borne infections. As well as appearing in Bath, the family have been visiting High Littleton Primary School discussing tick awareness and are part of a tick-monitoring project with Liverpool University.
The disease has been in the spotlight recently after billionaire businessman, John Caudwell, founder of Phones4U, discovered that he and several members of his family are suffering from the condition. He has since called on the Government to fund more research into the disease.