Jamie Skinner talks all things Elvis
Biopic depicting the life of Elvis Presley (Austin Butler) and the effects of his manager Colonel Tom Parker (Tom Hanks).
Sunday 3rd July 2022 9:30 am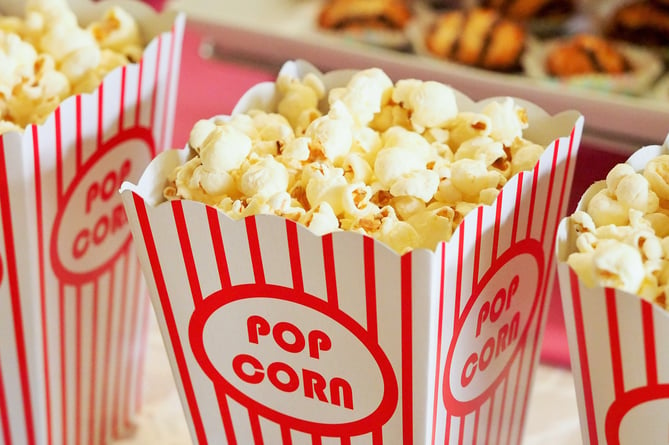 Popcorn eating at the cinema.
(Pexels )
Subscribe newsletter
Subscribe to our email and get updates right in your inbox.
Cert - 15, Run-time - 2 hours 40 minutes,
From the announcement that Baz Luhrmann would be directing an Elvis Presley biopic my interest was always about how one of cinemas glitziest, most maximalist directors would tackle a life story. Well, the answer is in his traditional vein. By throwing a few bucketloads of showbiz at the spinning camera. Once again, Luhrmann proves himself to be a rather hit-or-miss director, if you're able to get on board with Elvis - where most of the fast-paced chaos and energy is condensed into the first twenty minutes - there's engaging viewing to be found.
It helps that with his style of direction the film centres around the King of Rock and Roll's (Austin Butler) showmanship, just what drove his fans towards him and made him such an icon. Much of this is shown through the fascinated eyes of manager Colonel Tom Parker (Tom Hanks - an understandably criticised performance which feels like his turn in the Coen Brothers' The Ladykillers turned up to eleven and in a fat suit, it might take some getting used to but he's certainly not dreadful). Parker leads the first half of the film as the figure to launch Presley's career, and gain the most from it. It feels odd that Elvis is almost a side figure in his own biopic, meaning it takes a while to truly realise how good Austin Butler is due to not always being as in focus as he perhaps should be.
Yet, as the second half arrives the film leans into focusing more on the thought process and actions of the titular figure. The film's highlight centres around his performance of If I Can Dream in the '68 Comeback Special. A powerful moment which truly packs an emotional force onto the viewer. It's made by the build-up to it and the fact that it simply exists in that moment without cramming extra glamour and extravagance on top. Overall a powerful 'wow' moment.
Certainly, the film appears to be divided into specific stages of Elvis' life, but when you're in the flow of one you don't overly notice until the next has arrived. This particularly being the case in the second half where things move along with more ease and engagement as Elvis is more the focus of his own story - helped by Butler's strong central performance. The film as a whole may feel a bit too long, bordering on two and three quarter hours, but it manages to be generally watchable and engaging for most of the run-time, especially if you're able to sit with the style and Luhrmann's occasional parade of showmanship.
There's enjoyable viewing to be found within this take on the life of Elvis Presley, even if it does sometimes lean away from its central figure in exchange for his played-as-villain manager. Perhaps another hit-or-miss flick from Luhrmann, but one that generally gets better and more focused as it goes along.
Jamie Skinner - Three stars
Comments
To leave a comment you need to create an account. |
All comments 0