Radstock rider taken to hospital after dog attack
Wednesday 15th September 2021 1:00 pm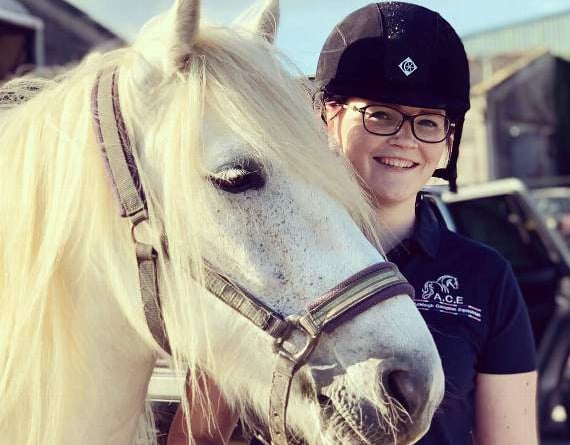 Ashleigh Compton, who runs her own equestrian company, was attacked by a dog whilst out riding.
Subscribe newsletter
Subscribe to our email and get updates right in your inbox.
Equestrian business owner and experienced rider, Ashleigh Compton, is warning others after she was attacked by a dog while hacking out near Whitchurch. Ashleigh, who is from Radstock, suffered numerous cuts and bites and was taken to hospital after the incident in Dapwell Lane, Queen Charlton.
Ashleigh, who runs Ashleigh Compton Equestrian, said: "I was on a hack with one of my client's horses, Sparks.
"On our way home I heard shouting, I could tell it was a man shouting at a dog – before I knew it the dog was around Sparks' feet, clearly upset – he started dancing around and then reared up.
"At this point I decided to get off before I fell off.
"As soon as my feet hit the floor, the dog attacked, biting my arm and my leg multiple times. He kept coming for me and there was nothing I could do but yell and try and get him off me.
"I took a hold of Sparks and started running, the dog biting at my calf as we ran, but eventually it stopped chasing.
"I am asthmatic, which, although mostly controlled, is triggered by stress and strenuous exercise. Once the dog was gone and I slowed to check Sparks (who was an utter Saint throughout!) I realised I could not catch my breath and I was already mid asthma attack.
"Bleeding from multiple bite wounds, I tried desperately to get my asthma under control. A few minutes later I admitted defeat and called 999."
By then, Ashleigh was in Queen Charlton near Whitchurch.
"I required hospital treatment for both my asthma and dog bites, of which there are five and a sixth on my new leather boots. I also had a tetanus booster.
"Physically I am okay, although battered and bruised, mentally I am still pretty shaken up.
"This is a bit of desperate plea for anyone that may know of the dog or owner to come forward as well as a warning to anyone in the local area to be vigilant for this clearly aggressive dog."
The dog was a white and brown collie type dog.
Comments
To leave a comment you need to create an account. |
All comments 0