A new home for Midsomer Norton Library, as Council commits to regeneration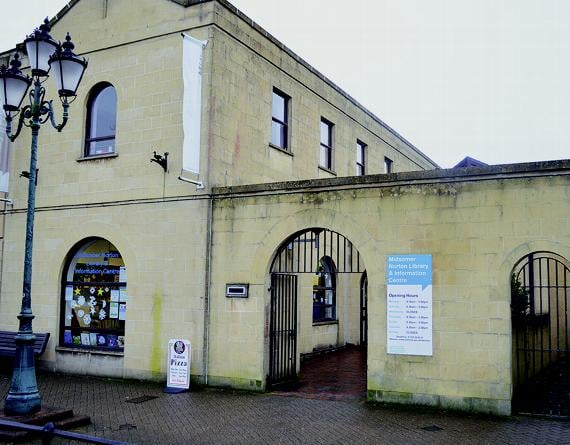 Subscribe newsletter
Subscribe to our email and get updates right in your inbox.
Bath and North East Somerset Council has just published its latest proposals to combine Midsomer Norton's Library and One Stop Shop.
Following an appraisal of the options, a review of local needs and public consultation, the Council's Cabinet Member for Community Services is being asked to give the go-ahead to proposals to bring both services together at its existing premises in The Hollies, located across the street from the old building.
The Council says it will be working with the Town Council and local community to identify the best use of the building vacated by the Library, to support the local economy and the wider community aspirations for the town centre and High Street.
It also maintains that there is widespread public support for these changes, alongside a commitment from the Council to regenerate the town centre. The increased floor space available in the Library, as a result of moving to the Hollies, together with the refurbishment and introduction of new technology, will guarantee a long-term sustainable future for the Library in the town, as well opening up new opportunities to regenerate the High Street.
Councillor Martin Veal (Conservative, Bathavon North) Cabinet Member for Community Services, said: "This is an exciting opportunity for us to combine and enhance our services and encourage more people through the door. We think libraries are really important as places where everyone in the community can access support, knowledge, culture and events to help them reach their full potential, which is why we are investing about a third of a million pounds in these improvements."
He added: "At a time when all Councils are having to make savings, integrating these two services in Midsomer Norton will ensure that our Library and One Stop Shop service has a sustainable, long-term future – helping to deliver over £200,000 in efficiency savings every year towards our budget pressures of over £37 million, whilst protecting all the services valued by local people. This is alongside opening up new opportunities to attract investment into the town centre."
The plans for integrating Midsomer Norton Library and One Stop Shop are part of the Council's Modern Libraries Programme (with the backing of the Department for Culture, Media and Sport) which has been set up to transform library services to ensure, with investment, that the Council can continue to best meet the needs of today's customers. The Council says the combined Library and One Stop Shop in Keynsham has been a huge success, with a significantly increased footfall and rise in popularity following similar improvements several years ago.
In Bath, library proposals have been met less favourably. A final series of consultations were announced last week, proposing to integrate with the One Stop Shop at Lewis House in Manvers Street or at The Podium in Northgate Street. The consultation runs until 15th September.
Speaking last week, Campaign group, Save Bath Libraries, said: "Has the Council really listened to residents? After six months, it is saying it intends to stick to its original agenda of integrating services with a reduced library, despite library users telling them it isn't what they want. In fact, Cllr Martin Veal has never even met with us.
"Why aren't there any other options, apart from integrating with the One Stop Shop?
"Scarcely one in four Bath library users said they wanted to be able to access Council Services in the library, like applying for a bus pass or reporting a pothole.
"Why isn't the Council listening to residents about this vital community service? Doesn't Bath deserve the opportunity to consider more creative and inventive 21st century solutions?"