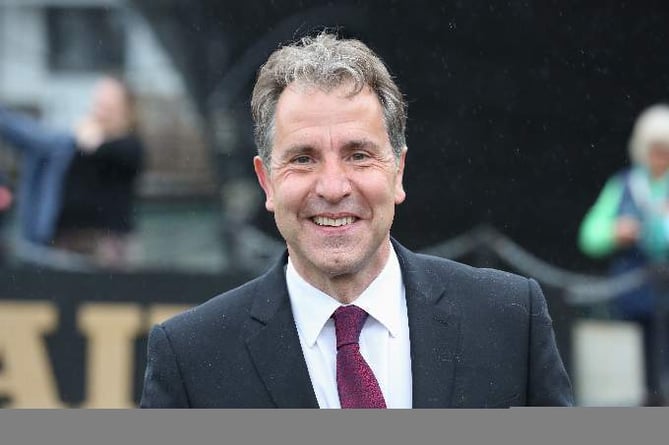 Subscribe newsletter
Subscribe to our email and get updates right in your inbox.
Ten years ago food really wasn't a political issue. Supermarket shelves were full and foodbanks barely existed.
Today it's rarely out of the news, with celebrities like footballer Marcus Rashford standing up for school children struggling to get a decent meal during the pandemic, HGV lorry driver shortages and Brexit delays leaving gaps on shelves, and now the spectre of rapidly rising prices for staples, such as bread, given how much wheat we import from war-torn Ukraine.
You would have thought that the Government would therefore be focussed on the important question of how we are going to reform Britain's food system so everyone can afford to eat tasty, nutritious food in a way that doesn't harm the environment.
Unfortunately the food issue they are focussed on is dropping plans to ban imports of foie gras.
Foie gras inflicts such suffering and pain it is banned in many places. It's made by force-feeding ducks and geese who have metal tubes shoved down their throats to pump their stomachs over full with food. The force-feeding causes the birds' livers to swell up to ten times their natural size. They are kept in small cages and often suffer organ failure, injuries to their beaks and throats, and pneumonia.
Cabinet ministers, apparently including local MP Jacob Rees-Mogg, are reportedly objecting to a ban on imports of foie gras, raising concerns about personal choice. He is standing up for a so called 'luxury' food made by force-feeding foreign ducks and geese. I find his outdated views on this sickening.
This isn't about freedom, it's about animal cruelty.
Instead of worrying about super-pricey cruel foods the Government should be supporting those West of England farmers and producers who embrace high welfare standards and produce top-quality meat and veg. And they should be making sure the ever increasing numbers of working people using foodbanks – like those I met in Radstock recently – don't have to rely on the generosity of local people.
We have wonderful food, produced locally that is super tasty being sold by butchers, bakers and greengrocers on our high streets. I want to celebrate this, which is why later this year I will be launching an Eat Local campaign. Eating local is also great for the planet, cutting down on costly carbon emissions from food that travels far and wide.
The West of England and the rest of the UK desperately needs a Government that thinks again about the food we eat. In the 21st century it shouldn't be too much to ask for food to be distributed equitably, be affordable, be produced in harmony with nature and in a way that fully rejects animal cruelty.
Comments
To leave a comment you need to create an account. |
All comments 0