Transform your garden into a haven for wildlife
Kilmersdon Gardeners were treated to the illustrated story of how Colin 'Higgy' Higgins from Yatton started with a blank canvas 140 by 30 feet at his new home in 2010 to create his child friendly, wildlife welcoming garden.
Saturday 21st May 2022 9:30 am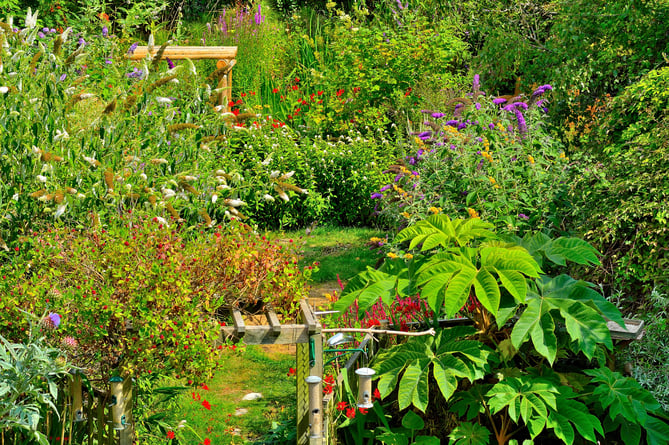 Subscribe newsletter
Subscribe to our email and get updates right in your inbox.
Next to agricultural land and enclosed by a hawthorn hedge, it contains the essential elements of water, food and shelter to attract wildlife and establish an integrated ecosystem.
An important element is the six ponds including a Belfast sink, a sunken bath, a deep koi pond and a wide shallow pond, with beaches all clearly demarked for child safety. Toads and newts, damsel flies and dragon flies quickly moved in.
The garden includes long and medium grass and flowers that are attractive to native pollinators. A mixed cover of shrubs has gradually grown up for shelter and has encouraged a wide variety of birds like Goldfinches, Bull finches who enjoy Ragwort and fruit like blackberries. Insects enjoy the fruit as well. Higgy's selection of annual and perennial flowering plants Verbena, Veronica, Scabious, cornflowers, corn marigolds, attract insects which are an important base to the food chain.
Shelter is offered in hedgehog boxes, rotting wood, bird boxes. There are many invertebrates like beetles, ladybirds slugs and snails. Lots of butterflies find their way to the garden like the skipper, tortoiseshell and panted lady. There are grass snakes too and small mammals such as mice and moles. A variety of dens and play areas make the garden a place for children too.
Thank you to everyone who came and made our Annual Plant Sale a success after the break.
The next speaker is Duncan Bird 'Silent Spring' at 7.30pm on Wednesday, 8th June at Kilmersdon Village Hall, visitors are very welcome.
Comments
To leave a comment you need to create an account. |
All comments 0