The Only Way is Up: Metro Mayor writes for The Journal
The only way is up. Well, that's certainly the case when it comes to our current fuel, food and petrol bills.
Saturday 2nd July 2022 2:30 pm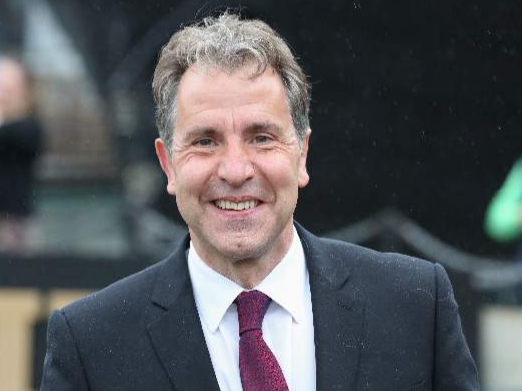 Subscribe newsletter
Subscribe to our email and get updates right in your inbox.
That inflation has hit a 40-year high doesn't come to many of us as a surprise. But this super inflation is causing real anxiety, worry and stress. I was chatting to a Radstock woman last week who was literally in tears as she told me the cost of her latest supermarket shop and talked about her fears for her family as prices rocket. She didn't know what else she could cut back on to make ends meet over the coming months.
Rising inflation means further misery for cash-strapped North East Somerset families. More pensioners who put in decades of hard work will have to choose between heating and eating and more veterans who have served our country with distinction will be unable to afford everyday items.
With another increase in the energy price cap in October, things will go from hard to next-to-impossible. The Bank of England's forecasts are grim. And what government help that has belatedly been made available is far short of the current cost of living. While solutions to this record inflation, incidentally higher than other advanced nations abroad, are desperately needed, what's the government's focus? Amazingly, it's changing from metric to old-fashioned imperial units! However you measure or count, be it in centimetres or inches, pence or shillings, we need actions not distractions!
There is no easy fix. But I do know that better insulated homes mean lower energy bills. Electric cars, or switching to public transport, will mean less worrying about fuel pump prices. And all those green solutions also bring opportunities for secure, well-paid and fulfilling jobs.
So that's why as your Metro Mayor, I've made green jobs the focus of my 2022 annual Jobs and Skills Summit.
At roundtable meetings, I heard from green union reps, talented tradespeople retrofitting lovely, but heat leaky, former miner's cottages and engineers working on clean technologies. I asked them about what encouraged them into their careers. With a £20 million skills budget, it is important for me to hear direct what skills training is working and what needs improvement.
But the highlight for me was meeting our brilliant students from North East Somerset taking part in my new careers programme to encourage them to consider green jobs. A recent study by social mobility charity Speakers for School showed our young people have a real appetite for pursuing green jobs, but that 56% were not sure about the required skills to get one. The students were so passionate about the environment, determined to reach our very ambitious and necessary West of England 2030 net zero targets and inspiring about finding solutions to the difficulties we face. I'm always an optimistic person, but they left me feeling super positive and excited about the future. With young people like that, I know we will meet the environmental challenges ahead. In fact, I'd say, the only way is up.
Comments
To leave a comment you need to create an account. |
All comments 0